Well, i've calmed down in recent years.. Mostly because of some of my not soo thrilling moments i've experienced. My most famous probably being the times i've gotten my wimpy compact car stuck in out of the way places in search of a photo. This was taken at a place called Leslie Gulch.. that stretch of road i'm walking down that's called Dead Man's Pass... Had I known the name before hand I probably wouldn't have taken that road..
And this one was taken at Jump Creek going into Devil's Ladder, I twisted my ankle and seriously scraped my legs up falling into this icy creek.. and the pictures were all flat, totally not worth the limp.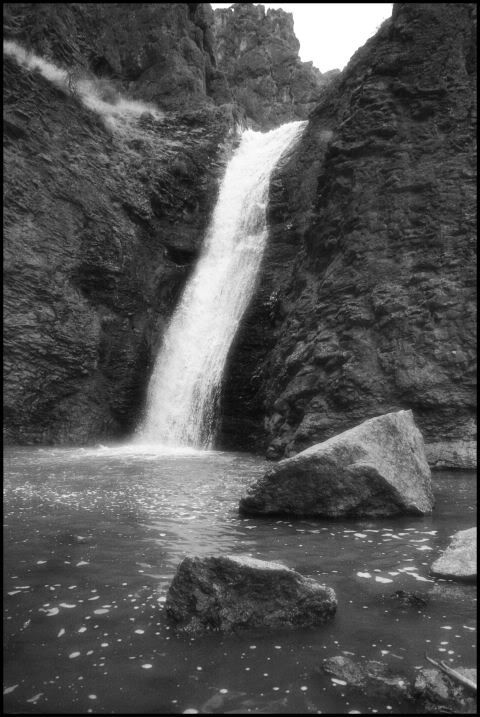 and last but certainly not the only time this was in Northern Idaho in the dead of winter I was working at this great little resort and decided to wander away with my camera.. If I remember correctly I had to walk myself out of here as well..