I just got back from NC and visited my bf's family. His father has 3 llamas: Chief, Duke, and Smackers. A couple interesting facts about llamas, they have no upper teeth and their top lip is split in 2 to help grab grass and hay into their mouths. Summers are hot in North Carolina, and these guys are native to cool South American highlands.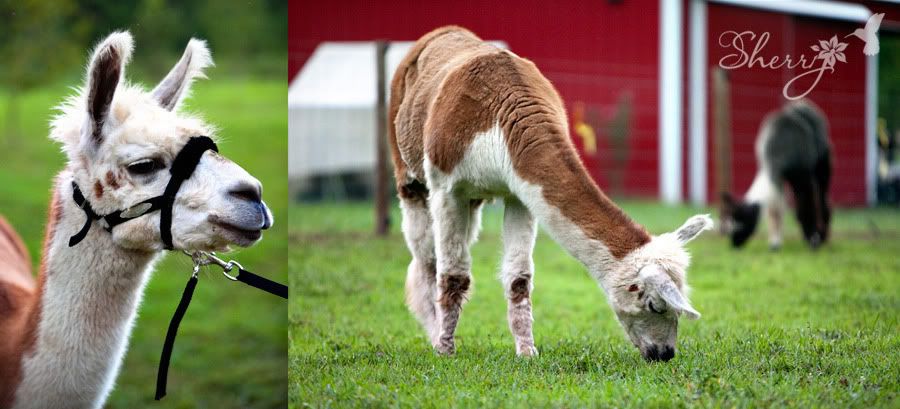 To keep cool, their coat is trimmed short and they have 2 fans in their barn. (Pictured on the right below.) I think it's cute how their heads barely pop over the fence. The llamas are about 5′ tall and weigh about 350 lbs. They also have 2 toes that need regular trimming. (Trimming "station" pictured on the left side of the picture below.)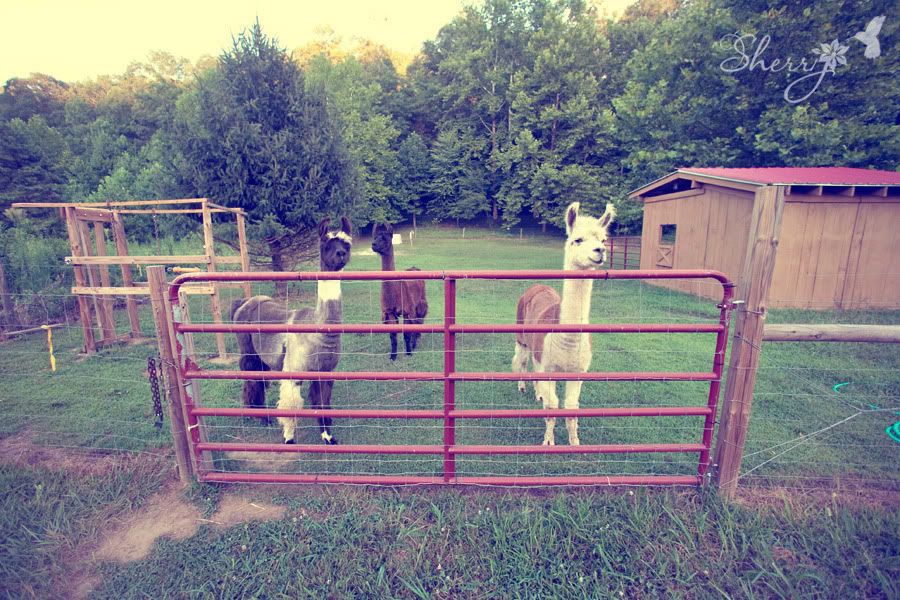 Taking them for a walk down the dirt road.