Jon Clemens wrote in post #13773050
In 1957 I was in the US Army and stationed in Germany as a photographer. The equipment furnished by the Army was a beat up old Speed Graphic and a little olivedrab 35mm that was so pathetic I can't even remember the brand. So I went to the PX and bought a Leica M3 with an f2.0 Summicron lens for $253. I was a really happy camper.
Since then I've used it for everything from Formula 1 races to scenics. I still run a roll of film through it each year to make sure it still works. I've thought about selling it and putting the money toward another Canon lens, but after all these years I just can't part with it.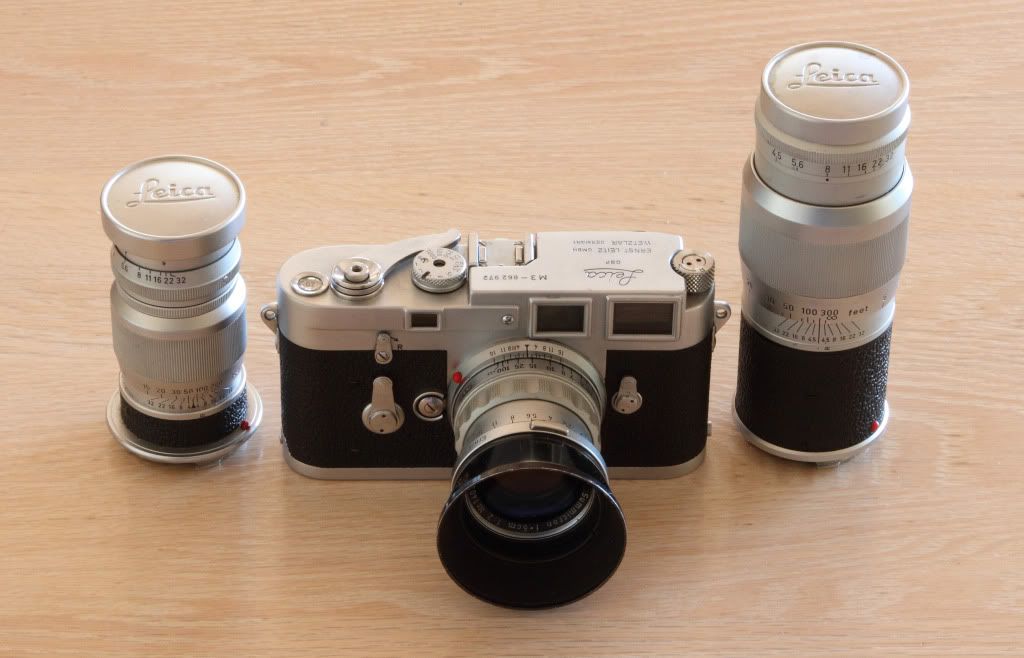 Beautiful set. Keep it. I have a 1952 Leica 11f (screw mount) with a 50 mm Leitz Elmar F 3.5 collapsible. I bought it in 1981, still have it, still takes excellent photo's.