pegase747 wrote in post #8660303
this shot has been taken with my 400D ( just sold ) and my 70-200 with a Tc 1.4, handheld shot in JPEG.
Post processing was only an adjustment in brightness, cropping and little bit more sharpness, all in DPP.
i really love this lens !
What do u think ?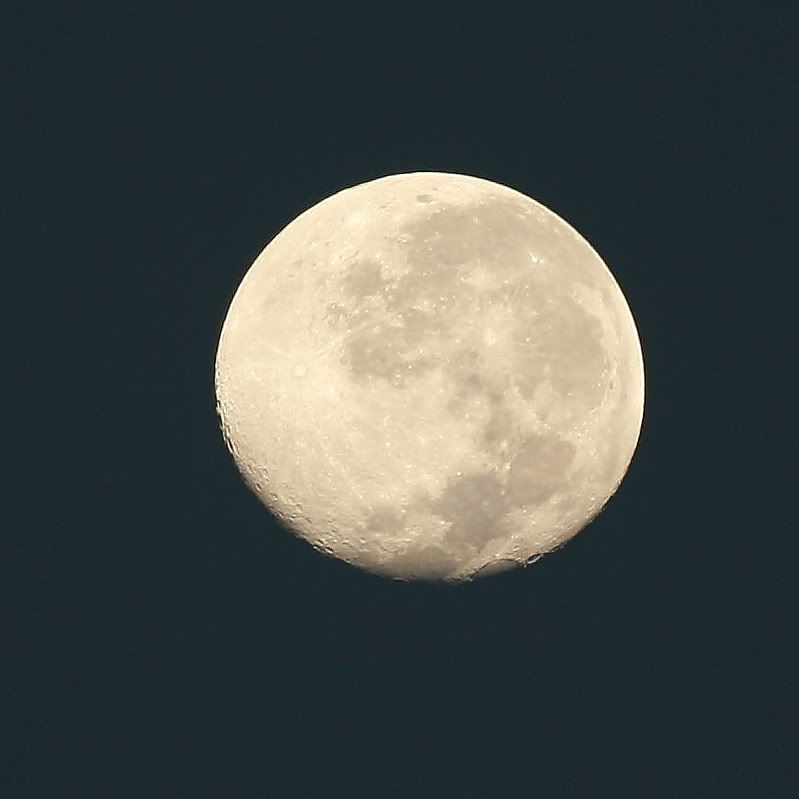 Nice one mate, you can just about reach out & touch the Moon, owing to the zooming capabilities of the fantastic 70-200L IS. The 40D is a great camera too, seeing I own one too. Not that I'm biassed or any such thing; "Well perhaps just a tad"